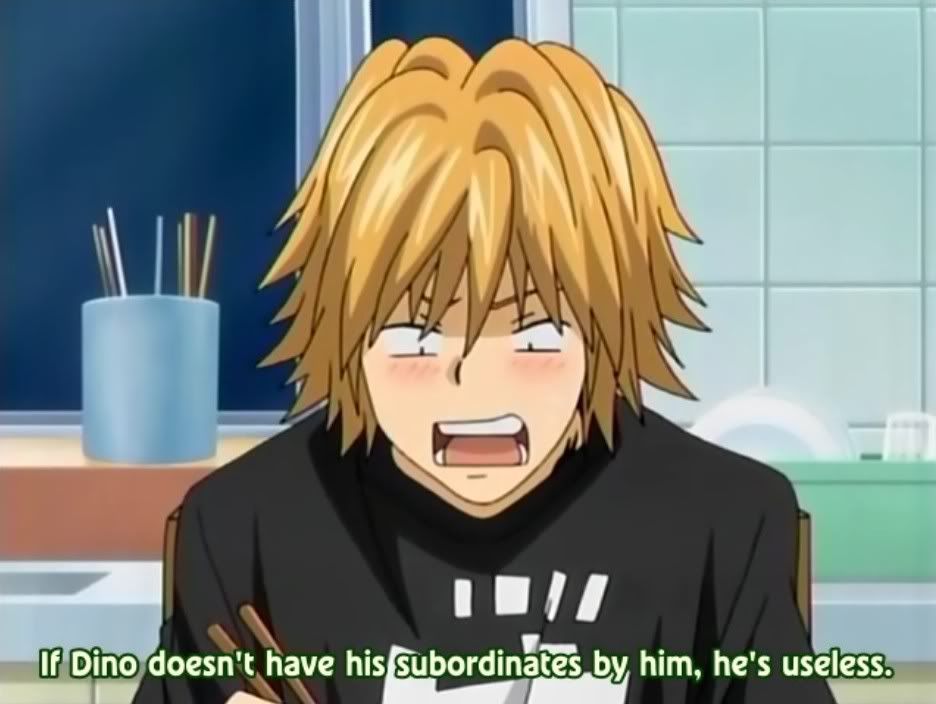 8. Boys will always comment on how girls are the weaker species...
"N-Name! Wait up," The blonde Cavallone boss in training chased after you on the dark side walk of downtown.
You patiently waited for him to catch up to your current pposition. Before promptly following at your feet on the hard cement.
You reached for his hand to prevent him from falling again," Yes Dino?"
"W-Well I was just thinking it's really dark outside and a girl really shouldn't walk around by herself so I wanted to ask canI walk you home?" He smiled.
"Walk me home?" You said sarcastically.
"Y-Yeah I can be like your bodyguard?" He blushed.
"I think you're the one that needs protection clumsy Dino. You said wiping the small stream of blood that began to come from his nose.
...Only because they want to think there's someone they can protect.