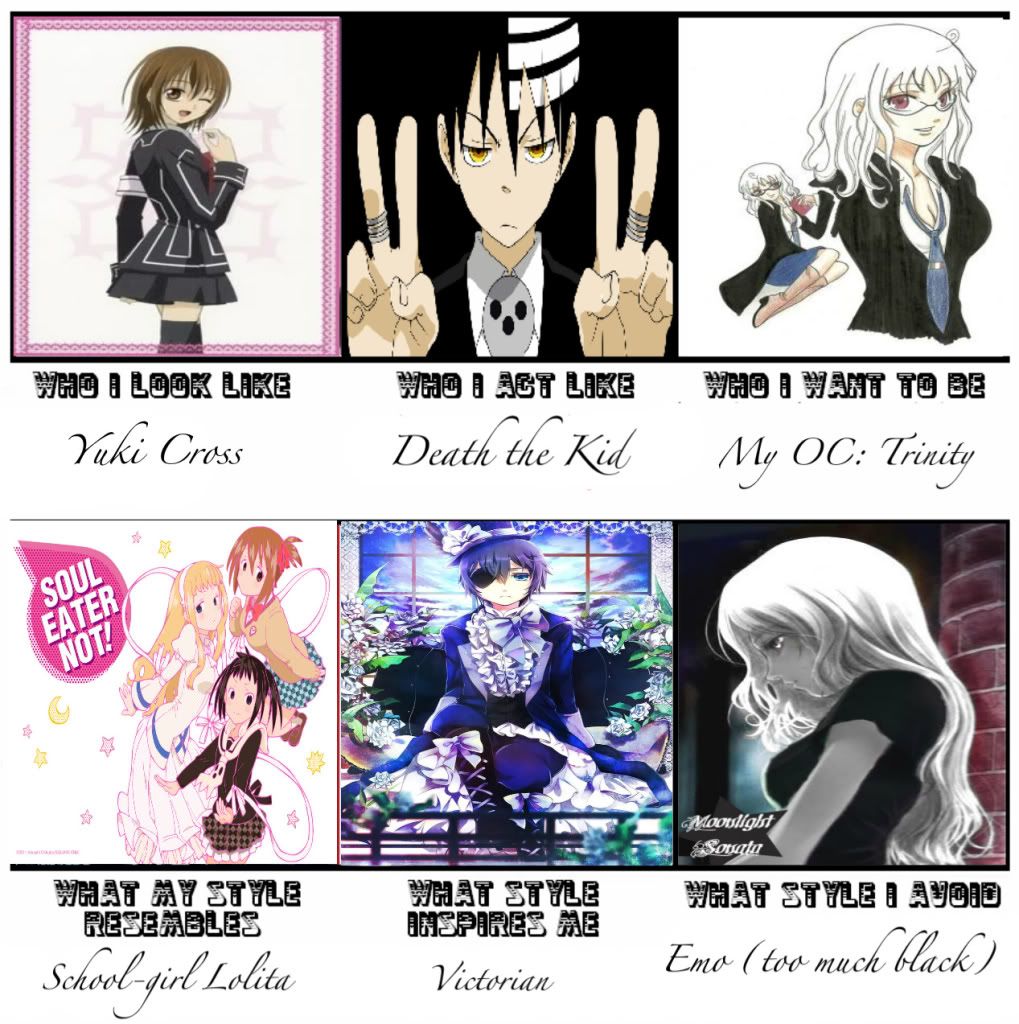 Name: Trinity McClellane

Age: 17

Year in school: 2nd year [high school]

Department: Music, Class 1-A

Plays: Piano, Violin (not exactly a professional, but she's pretty good), sings

Family: Mother, Father (live in the UK), older brother

Personality: She is quiet, and doesn't like to jump into anything. But if you start talking to her, she'll open up eventualy. She's always concerned about other people and almost never finds time strictly for herself. She loves to play songs on the piano and feel the 'emotion' of the piece in order to play it well. She has also started playing the violin and is getting very good at it.

Bad Traits: She is a bit chidish, and is often caught daydreaming at anytime. She always tries to see the good in peple, and thus rarely sees when people have bad intentions.
She has a hidden side that NO ONE has seen, except for her brother. She isn't cynical or rude, but rather romantic and devious; likes to tease and play pranks.

Bio: She was born in London, UK. Her mother is a profesional ballet dancer, and her father is the CEO of a major toy factory, Diverti-tempo (meaning Fun Time in Italian). She loved the beautiful music that she heard her mother danceing to when she performed, and thus began playing the piano. She recieved a scholarship to attend the Music Academy in Japan, and moved there with her older brother. She currently lives in a two-story house with her older brother, who works in a nearby host club. She likes to request him somtimes on her days off.

Likes: Chopin, Bethoven, peach tea, pasta, stuffed toys

Dislikes: Rude men, speech class

Fears:the dark

Other: Because she is the daughter of a high-up buisinessman, she is constantly attending soirees and marrige interviews. So far, she has avoided being engaged.

Friends: Kahoko,Shimizu (cello), Hihara (trumpet), Tsuchiura (piano), Yunoki (flute guy), Fuyuumi (clarinet)

Enemies: none... that she knows of

Crush(s): Shimizu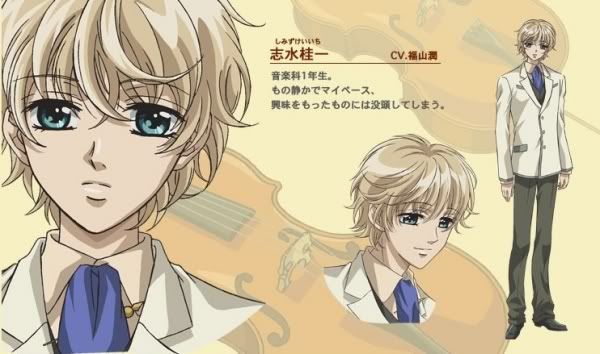 Her brother, Alexander.