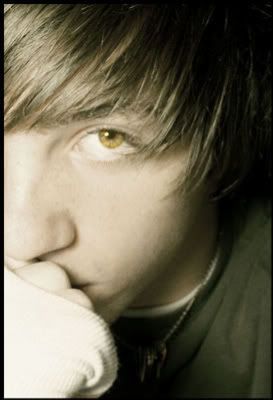 Toby (:
He's the vampire of the trio. Toby is also the oldest out of the bunch. He's pretty cute too.



It's Indigo foo! (sorry for the little box that says Tristan, apparently that's the guy's name)
He's the funny sweetheart shapeshifter. He is also the youngest. Awwww.



Ben! (ok I'm a little pissed off because this kid isn't what I imagine Ben to be. have u ever tried finding a picture of a hot guy with silver hair that isn't over 50 years old? it's tuff. if anyone finds a better one tell me. I'd really appriciate it!)
He's the shy warlock sandwiched (agewise) between Indigo and Toby.