AlmostOtaku's profile
Place Awesome Header Here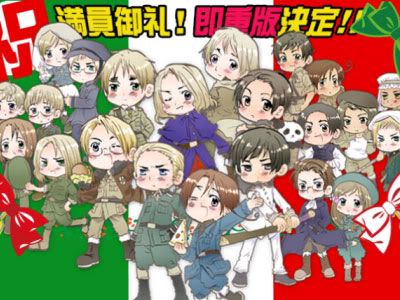 Member since

Mar 20th, 2012

Profile Viewed

3154 Times

Last login:

Jun 10th, 2013
About Me
Hi! I like books, movies, acting, singing, RolePlaying, and anime and manga. Mangas (and Animes) I like: Soul Eater, Death Note, Fruits Basket, OHSHC, Pandora Hearts, Hetalia(luv!), Alice in the Country of Hearts, Naruto, Black Butler, Wolf's Rain, Fullmetal Alchemist and others. If you know a good one please tell me!
Latest Journal Entry
June 10, 2013
I just started Homestuck.My lifeWhatIJustWhat.It's good, yes. Hell yes. I love it.But really.... WTF?!?Welp, Hetastuck out.