ManaManaChan's profile
"Life is full of chances, take it lightly." - Kim Jonghyun (SHINee)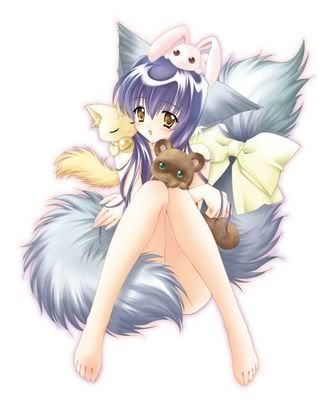 Member since

Jan 17th, 2012

Profile Viewed

1110 Times

Last login:

Apr 8th, 2014
About Me
Annyeong~! Konichiwa~! Welcome to my page. =^_^= ♦ I am an aspiring author ♦ ♦ I love anime & manga ♦ ♦ I'm a big fan of K-pop ♦ ♦ I also enjoy drawing. ♦ ♦ College student ♦
Latest Journal Entry
November 20, 2012
It will be ending soon...
To put it simply....I lost interest in the story and its characters. I will finish it (in 7-8 chapters approx.) and make it as geart as possible, but....it won't be anything too exciting...
Sorry to anyone who was actually enjoying the series. Thank you for your time. :)
However, were one story ends, another begins.
I have another potential quiz series, it will be a WWYFF kind of thing, but more serious and action-filled (and its main focus is not romance). I won't give you any details yet, though. I will announce info on it, along with the first chapter after the completion of "Wherever the Story Ends". Whenever that may be.
Well, that is all.
Arigato~
-Mana