animefanatic122's profile
Sarcastic, bitter, baseball bat wielding anime fanatic extraordinaire--That's how she starts a resume
Member since

Jun 2nd, 2005

Profile Viewed

7121 Times

Last login:

Jan 28th, 2014
About Me
Name: Shia (or Shori, or Nee-san) Age: 18 Likes: Anime (derp) Manga, drawing, cosplaying, writing fanfics and such Dislikes: Your mom, spicy foods, loss of plot bunnies, and anything mathematical.
Latest Journal Entry
August 29, 2011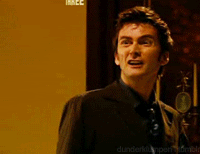 MOOD:
Dandy
LISTENING TO:
Complication - Rookiez is Punk'd
READING:
Alice 19th
WATCHING:
Tobuscus playing Fallout

PLAYING:
Gakuen Hetalia Portable
EATING:
Apple Honey Stick
DRINKING:
Iced Coffee
HIYA! Hows it going?
I'm pretty dandy myself because i'm moving into my dorm today for college~
So that should be interesting.
ANYWAYS~
As far as my stories and drabbles are concerned on here:
The "My Cup Of Tea" England story is getting there. I'm very close to being done with chapter two so I'll work on that alittle more this week and post it asap/
The Hetalia drabbles are going to be updated soon because I have the next one all written and what not but I just need to fix the spelling errors and post it up~ I'll try and do that tomorrow or Wednesday.
I'm also considering writing a Durarara!! story so look out for that.
ON DEVIANT ART:
I'm doing comissions!! The pricing and guidelines are all up on my journal there so if you're intested, message me on there!
Heres the link:
http://lasttakashima.deviantart.com/
And thats it!
-AF122