GDlove's profile
I've moved --> http://quizilla.teennick.com/user/ahomine/profile/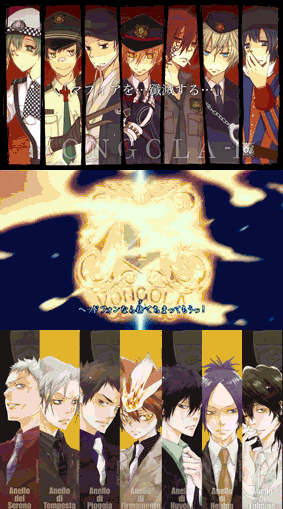 Member since

Dec 25th, 2010

Profile Viewed

4367 Times

Last login:

Oct 28th, 2012
About Me
I moved because I'm tired of thus account. Ciao~! contact me on there okay?
Latest Journal Entry
February 1, 2012
Chaos~
First off. Wao~ within 2 Weeks you guys check out my profile more than 400 times? I feel loved
Today has been fabulous :)
Why you may ask?
Well you see here, my birthday is August 1st, therefor this is my half birthday.
I don't celebrate my birthday with my friends here since I'm in California for vacation, so party at school!
I got cupcakes. And my friends were nice enough to make sire none were chocolate :) we had so much fun during lunch period we got yelled at. And as soon as the teacher left I just had to bust out the LMFAO sorry for Party Rockin' song. ... What? it fits!
Anyways, enough about me.
I've been working on a story (sorta) and I've been getting a little help from MoofiaMilk (sweet person!) and so far so good? :)
I've got 2 more requests to finish!! And it's been forever o__o sorry~ I'm terrible! Procrastination is a cruueell thing.
You know Lunaescence?
Well I've been struggling with publishing on that, because it always said I was missing something. I realize that under category, when ya pick anime, it lists anime's as well... I didnt know where they've put that at first and that you'd add that later!
And then there was something about HTML. Do you know how long it took me to figure this out ?! Goodness I think I'm slower than Yamamoto ō___ō
Apparently a lot of you guys message me with A LOT of questions, so I'll answer a few since I never got back to it.
What is your favorite show? ; Katekyo Hitman Reborn! If it wasn't obvious ;) 2nd would be Bleach.
Do you RP? ;
Why yes, yes I do. I actually had a nice person ask to rp with me, we did for a few days till she
randomly stopped! People, at least warn the person! It leaves us hanging.
Who's you anime husband? ; I have many from different anime's . But mainly Gokudera~
Do you have any good friends on QZ? ; Yes! Well, we've talked for quite a few months, I consider us
friends at least. - MoofiaMilk and OperationX. I messaged KhannyMsia a lot before too.
Would you take requests? ; Yes! My requests are still open actually...
Ha! I just got my report card. Straight A's and one B. I think that deserves something no? *Hint hint mom! The KHR complete box set? ;)*
Anyways that's all. Feel free to inbox me and chat or rp or anything really.