ShatteringDesire's profile
We are our own canvas and we can all color ourselves how we want too. | BACK-UP ACCOUNT(S): xBLACKENxTEARSx.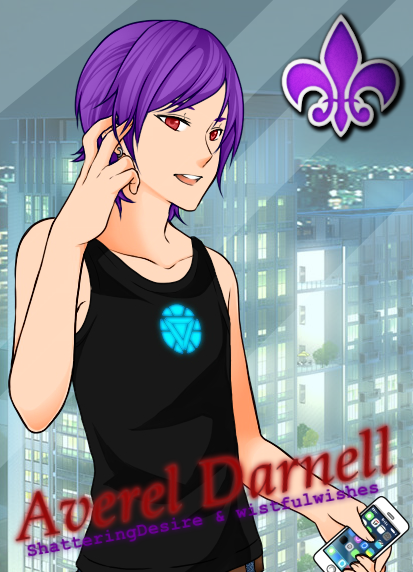 Member since

Dec 19th, 2009

Profile Viewed

24792 Times

Last login:

Sep 15th, 2014
About Me
As you can see, I am ShatteringDesire. I am just an average person with no real interest in the majority of things these days, expect when I am interested in something. Other than that, nope, rather boring person with a strange sense of humor. That, and I sail with a lot of ships (and cruise with a lot of fandoms), but my OTP will have to be Valdangelo~❤ Feedback is such a lovely thing, btw~
Latest Journal Entry
February 13, 2014
I have yet another Percy Jackson story (I didn't post it on here; it's on FFN and AO3 if you're interested), though I am not entirely sure of the idea itself. If anyone ever comes across this Journal of mine and rather likes Percy Jackson, please tell me what you think of it, please and thank you.

Anyway, it's like this;the Greek God, Apollo, has twins that are relatively famous singers, however, they represent the dark side of the God, which makes him hesitant to have them taken to Camp Half-Blood. The decision is taken out of his hands when he discovers most of their songs show hints of them having prophetic powers.

It's obviously an AU but only at some point, like; Post-Lightening Thief but Pre-Sea of Monsters or Pre-The Titan's Curse, one of them anyway.

There'll be quite a few triggers/warnings though, such as implied/referencedcharacter death, implied/referenced self-harm, implied/referenced/past abuse of all kinds, and so on. I'll be implying andreferringto a lot of things in this story, butmaybe I should just say it'll be a rather dark, if not humorous.

Either way, I have aquarterof the first chapter down, but I've decided to scrap most of it. I'll keep it on here, however, just so I can come back and see if I use any of it for in the future.
[Below the linebreak is the story idea I had decided to scrap, just so you know.]
---
The night sky were clouded with grey, blocking the full view of the moon, however, it did not stop the moon's light to shine through and show the path home for people that are outside where the City's lights did not touch. Some people commented on how bright and large the moon was tonight, especially the ones waiting outside a night club calledHeartbreaker'sto get in and let themselves loose when the music hits them.

A young woman with her two friends grinned when the bouncer finally let them pass and scurried in, eager to dance to the woman that had took over singing for the last person just ten minutes ago.

"Oh," a friend of the young woman gaped, "She's beautiful, isn't she, Rebecca?"

Rebecca Earning could only nod, in a trance ever since she caught sight of the woman that's singing; sun-colored blonde hair with dark brown thrown in such a way that seems almost completely natural in a messy bun and seductive, full red lips with skin a glistening neutralskin-tone. But what really captured her breathe were her eyes; such a light blue that almost looks grey yet bright enough to be seen across the room of the club.Glancing over to the other band members, she saw another pair of eyesexactlylike the woman's, but it was a guy though his hair was a mesh of blonde and black. 'Siblings, maybe?' Rebecca wondered, before figuring that was the case when she saw their outfits were basically more or less the same.


Make me, make me
Impressed
Make me, make me
Obsessed

Oh, oh, oh
Oh, here we go
Walkin', talkin' like you know
I want your
Pretty little psycho
Oh, oh, oh
Oh, here we go
Baby strike a pose
I want your
Pretty little psycho


Rebecca was so entranced she didn't notice how she was nearing the stage, ignoring everything and everyone but the two siblings up on the stage, and when she had made it there, she only just then took notice that she stood next to a young man about her age. He had the very same eyes with a full head of blonde hair the exact same shade of the two siblings. He wore a shirt with a symbol she swore belongs to a Greek god, a fan of mythology maybe? Another sibling showing their support?

"Awesome, aren't they," the man stated rather than asked, before glancing towards her and he took notice of her slightly glazed eyes and grinned. "I'm so proud of my little twinnies, even though they are rather dark to be mine."
Rebecca merely nodded to the man before she turned back to the singer, who is now starting another song.Then she blinked when she took notice of what he said. "Wait, what?" she questioned and turned back - but the man was gone, as if he was never there. "Huh?"